19.08.2013.
Pictures of Our E-litter: the first 3 weeks

You can see the photos on this picasa album

Please click the photo!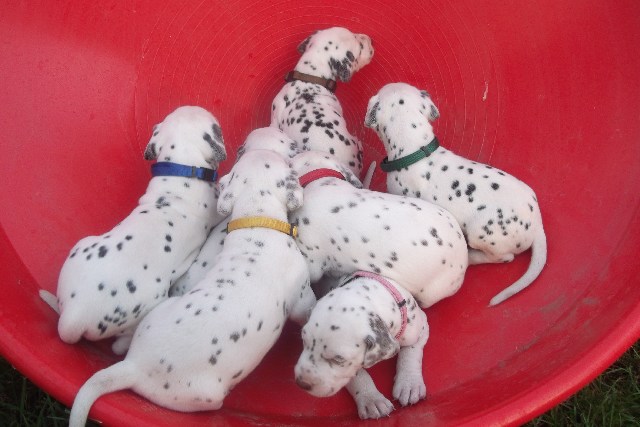 23.07.2013.:

Our E-litter has arriwed!

WE have 7 healthy puppies, 4 black males and 3 liver females!

2013.07.15.:
Dolly is 8 weeks pregnant already, just one week to go!!!
She has milk already, sleeps a lot and whelping room is ready!
Just waiting and waiting....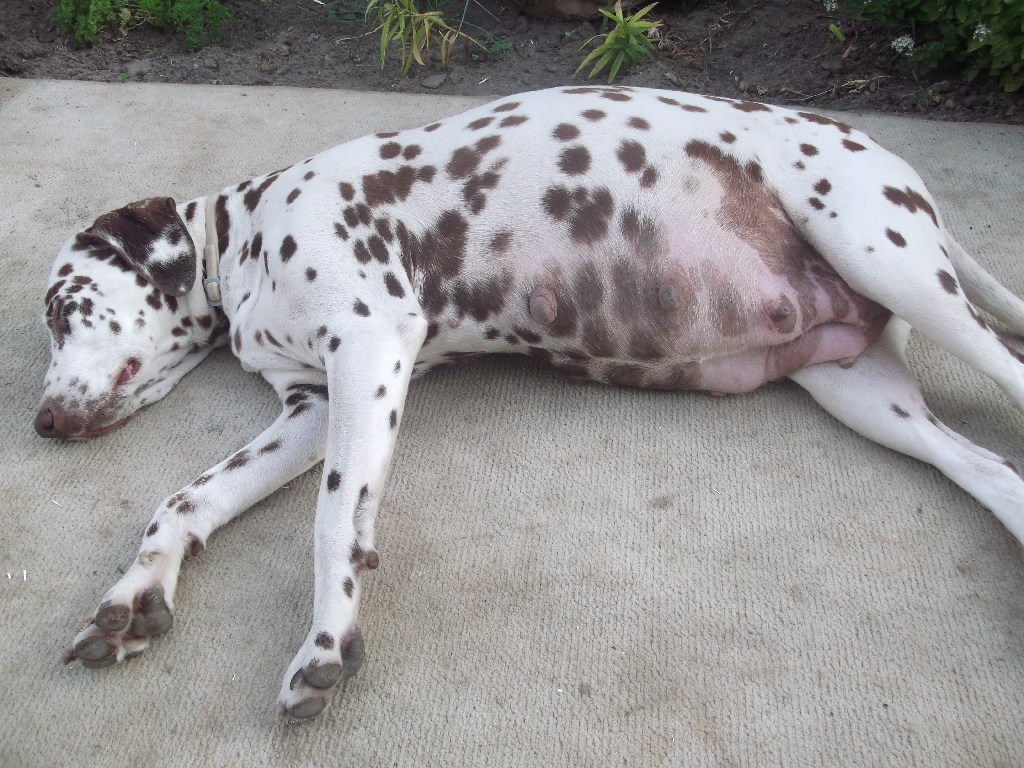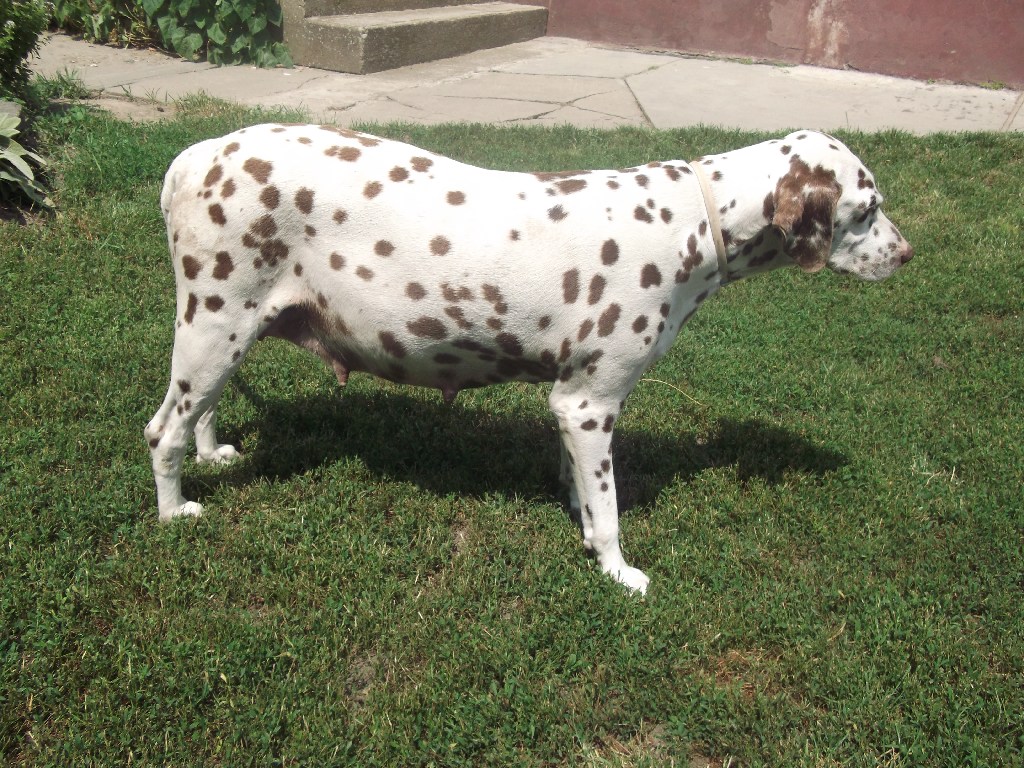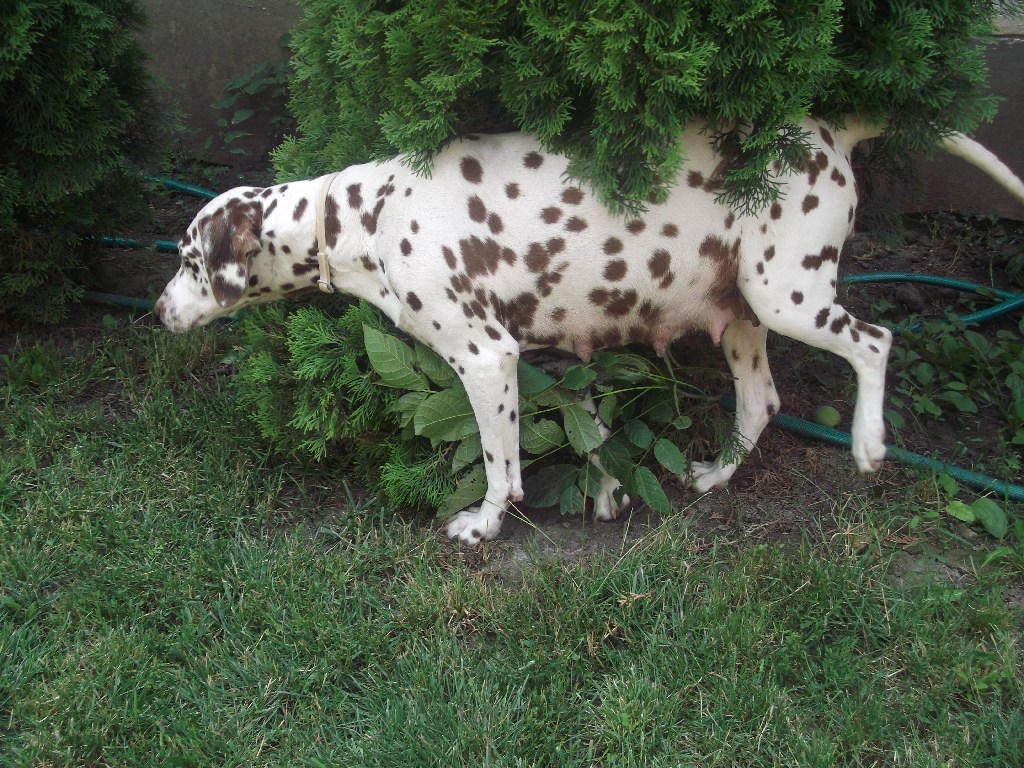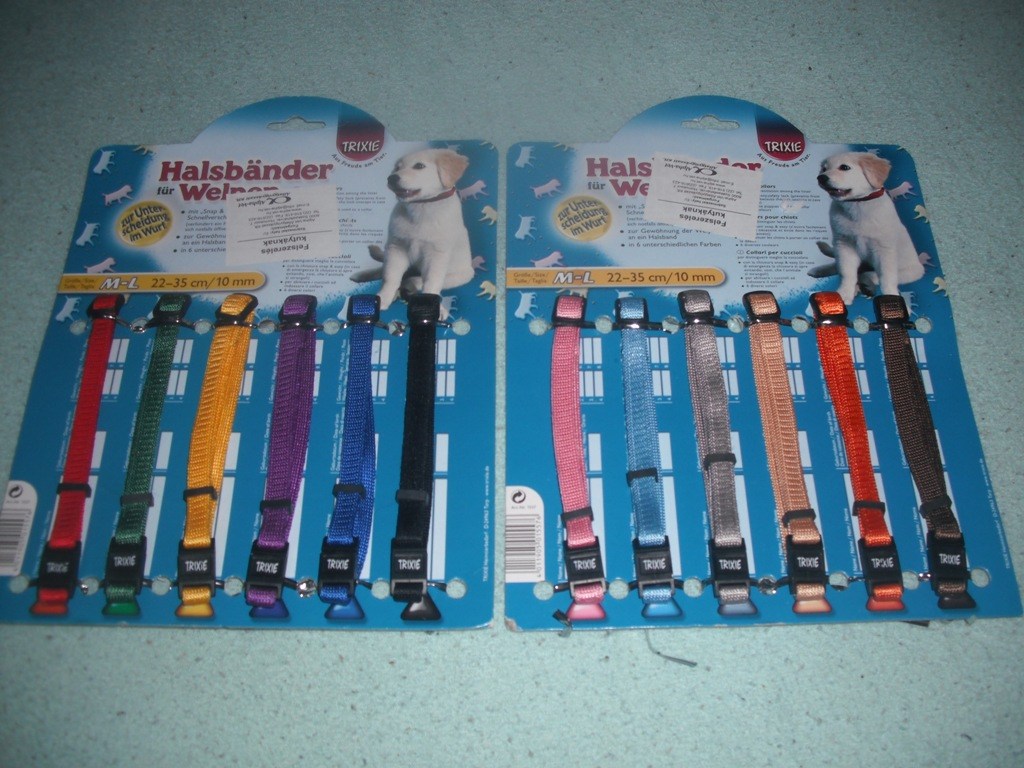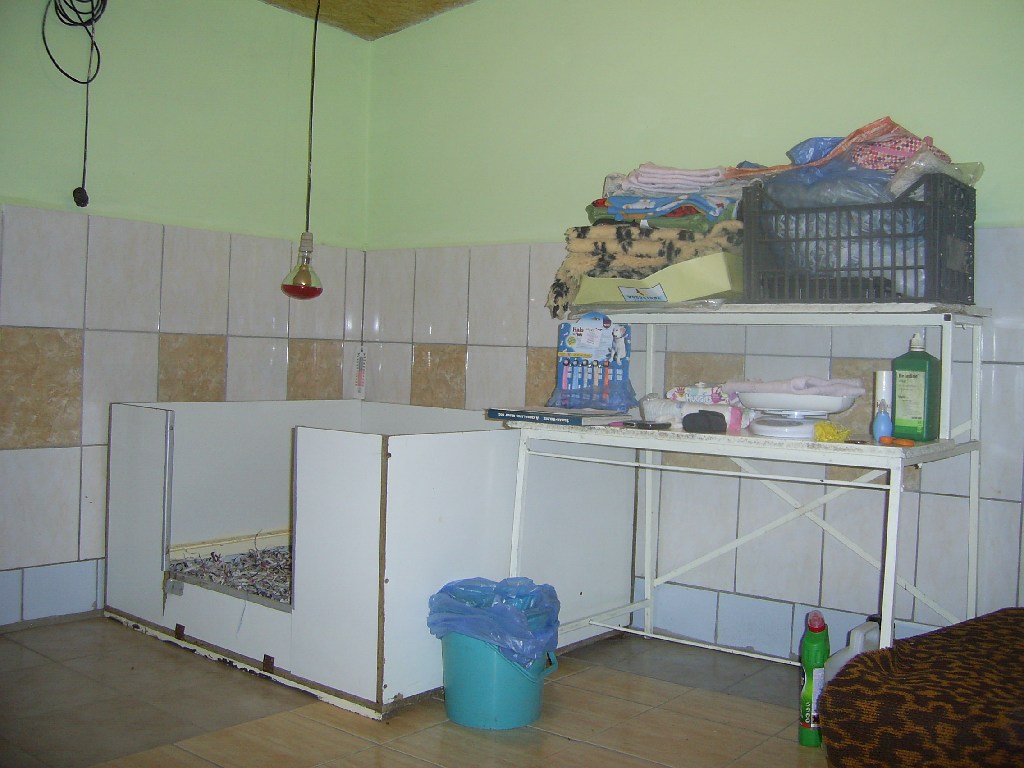 2013.07.06.
Dolly is 7 weeks pregnant, only 2 weeks to go!
Puppies still available!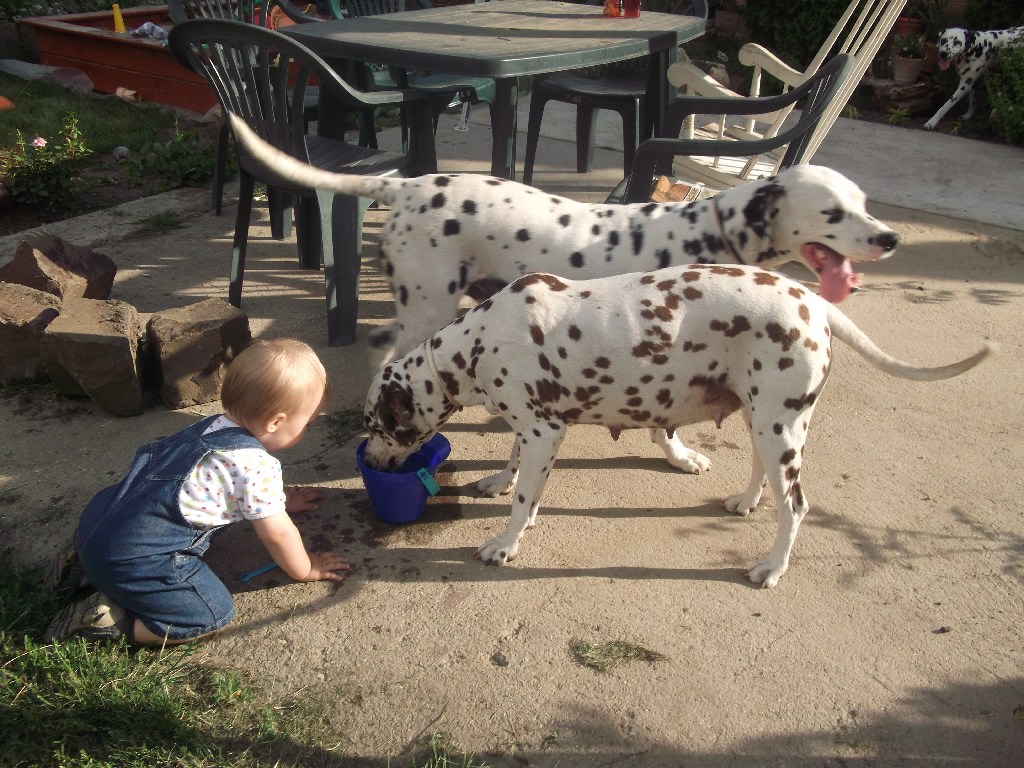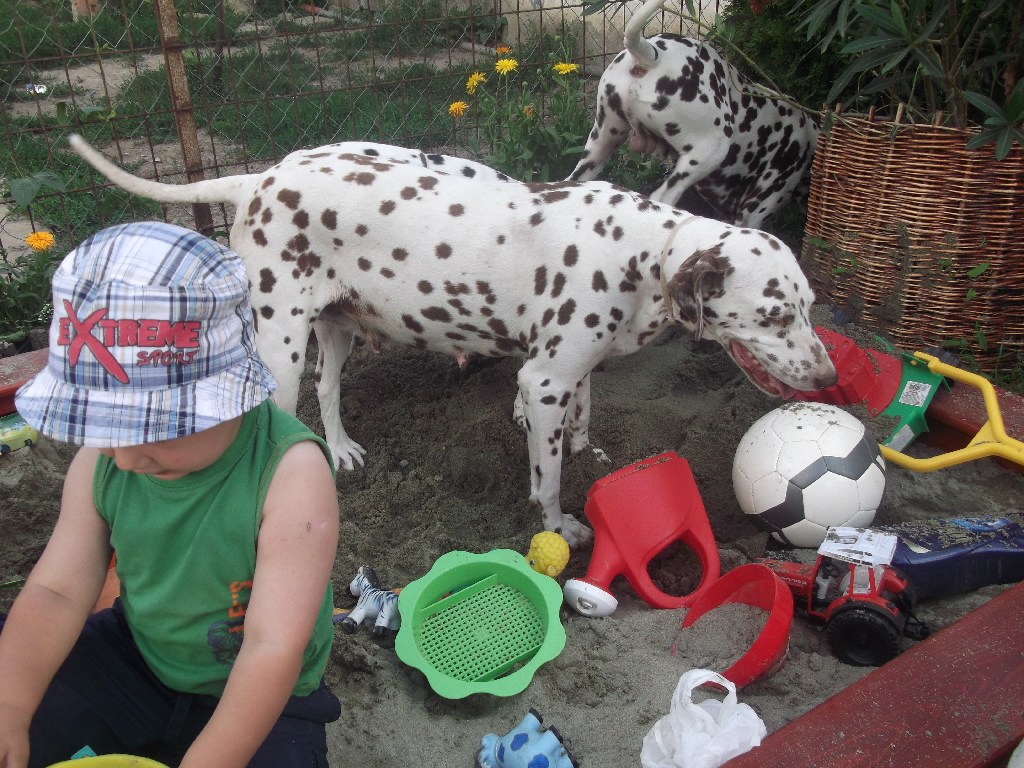 Click on tha photo under to see our Summer picasa album with children&dals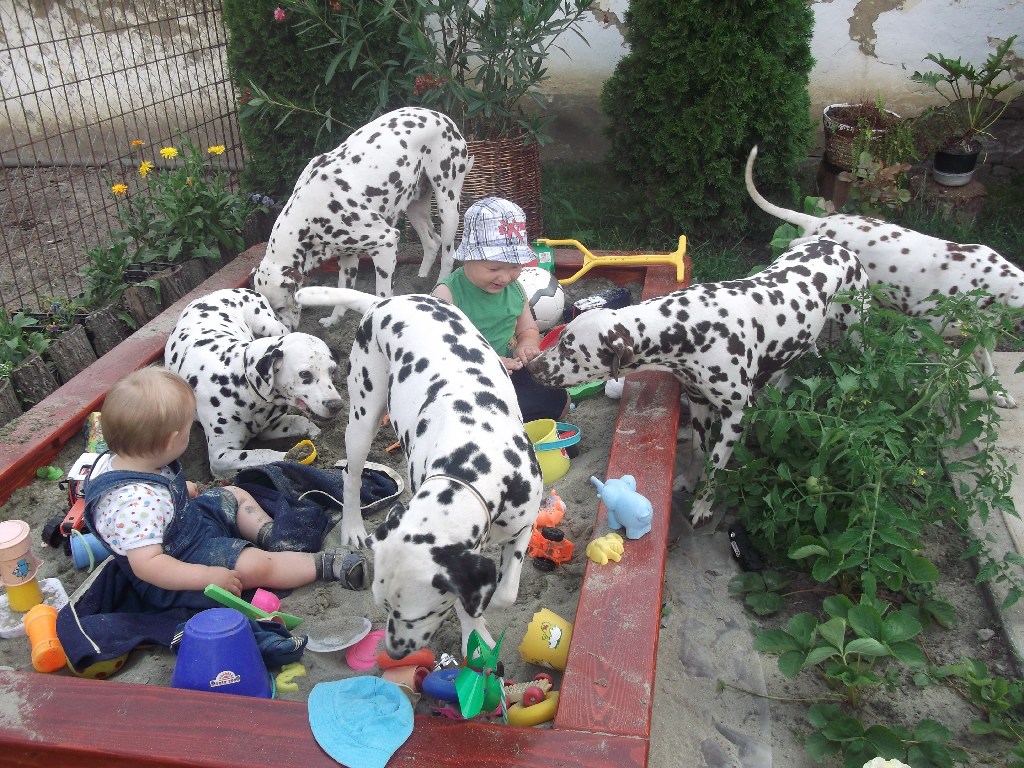 2013.06.30.
Dolly is 6 weeks pregnant, 3 weeks to go!
She wants to eat all the time and her belly is growing so fast! :-)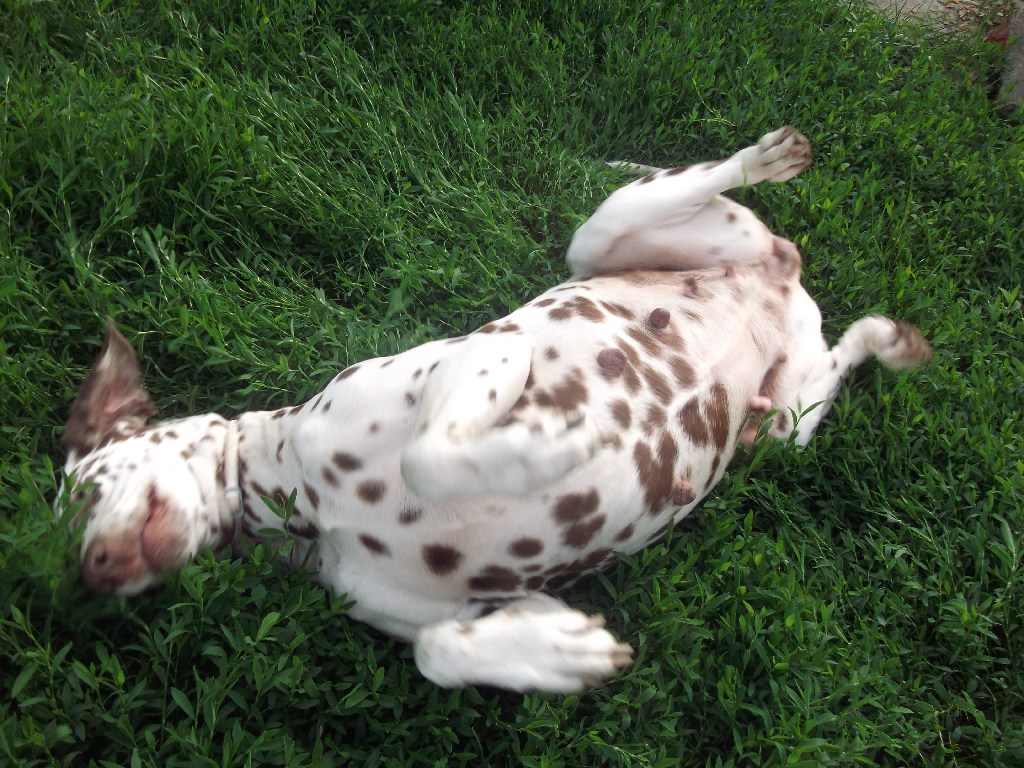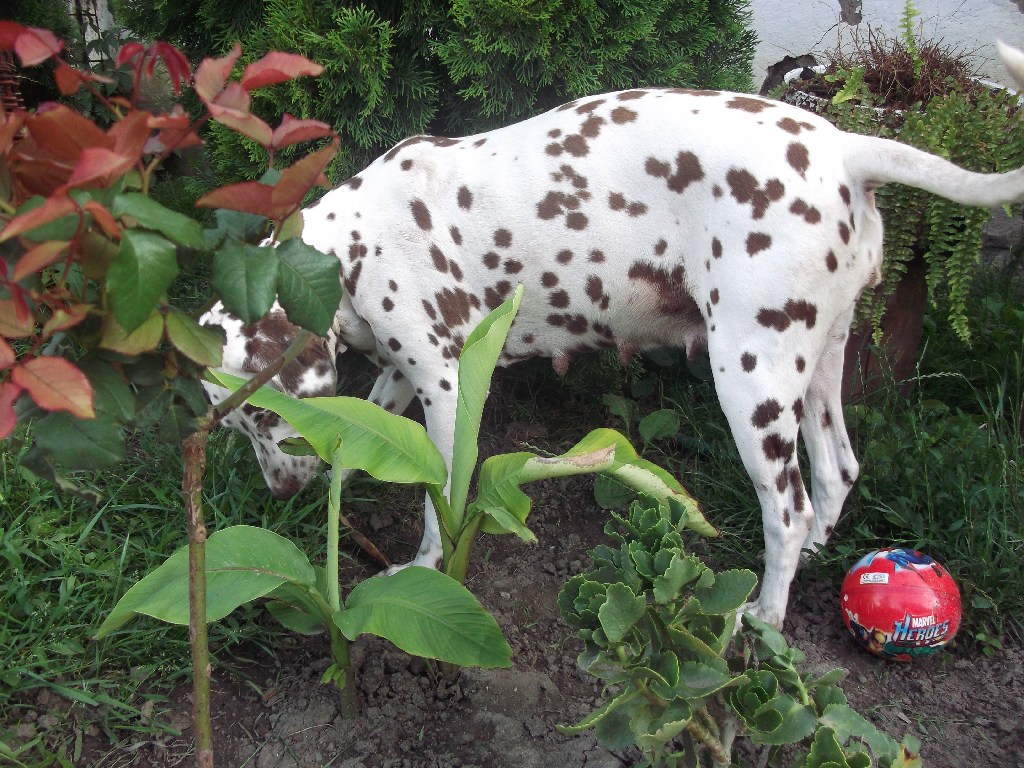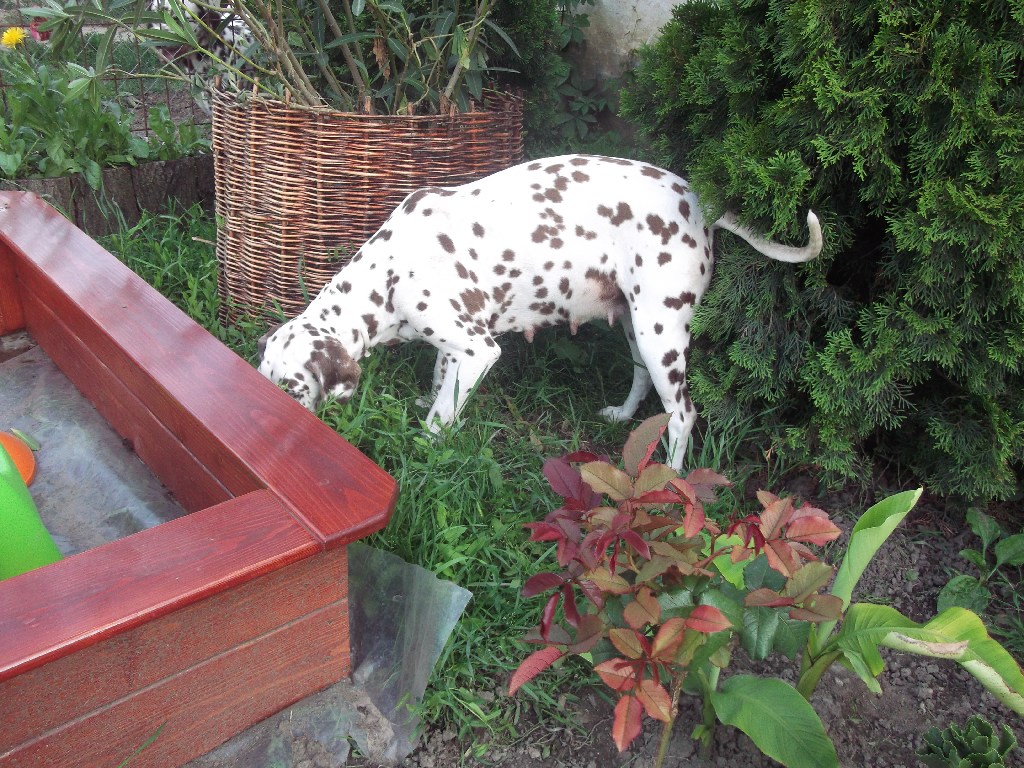 2013.06.23.:
Dolly is pregnant!!!
She is 5 weeks pregnant and now we can see a little belly!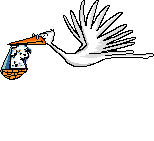 4 weeks to go!!!!!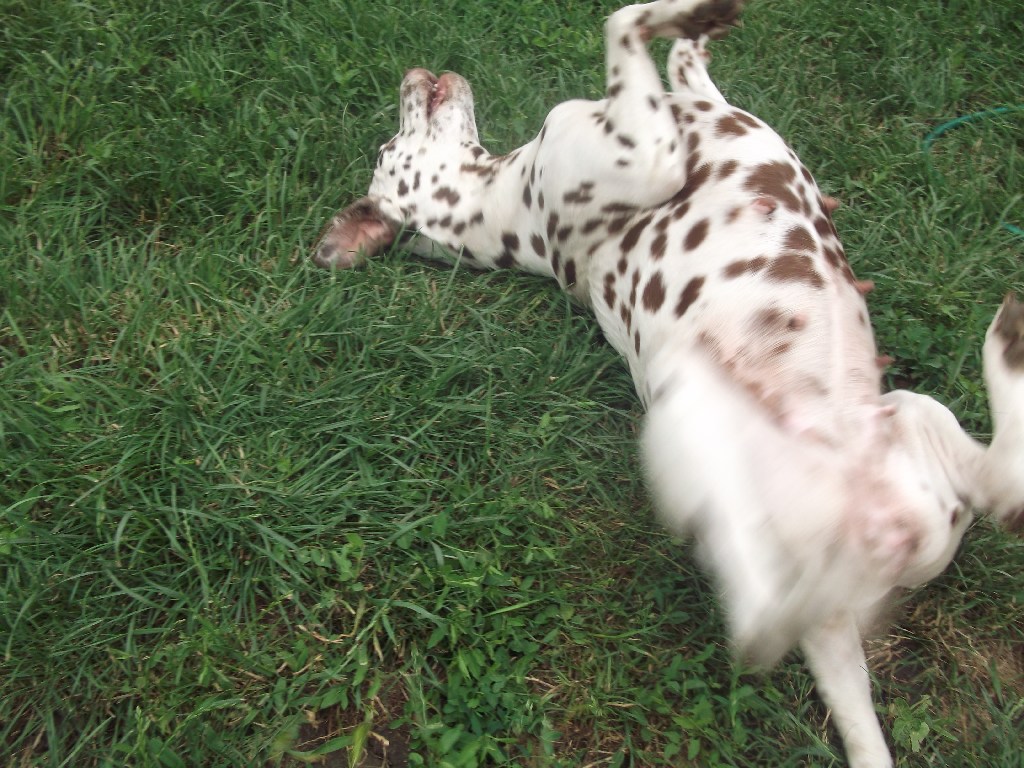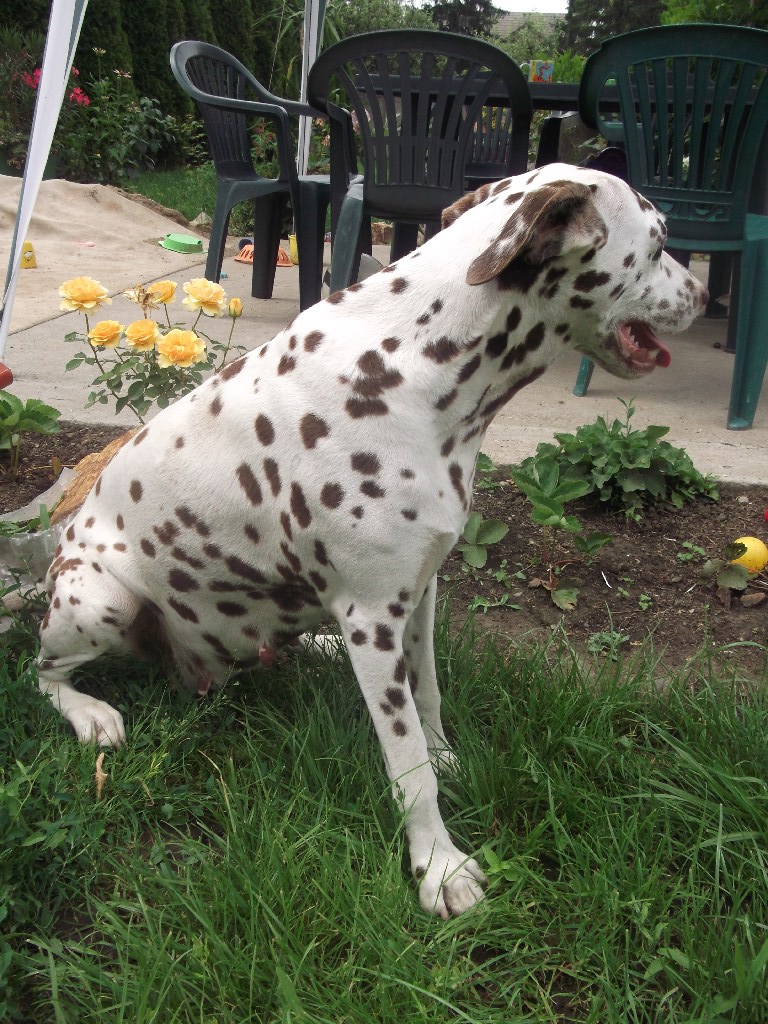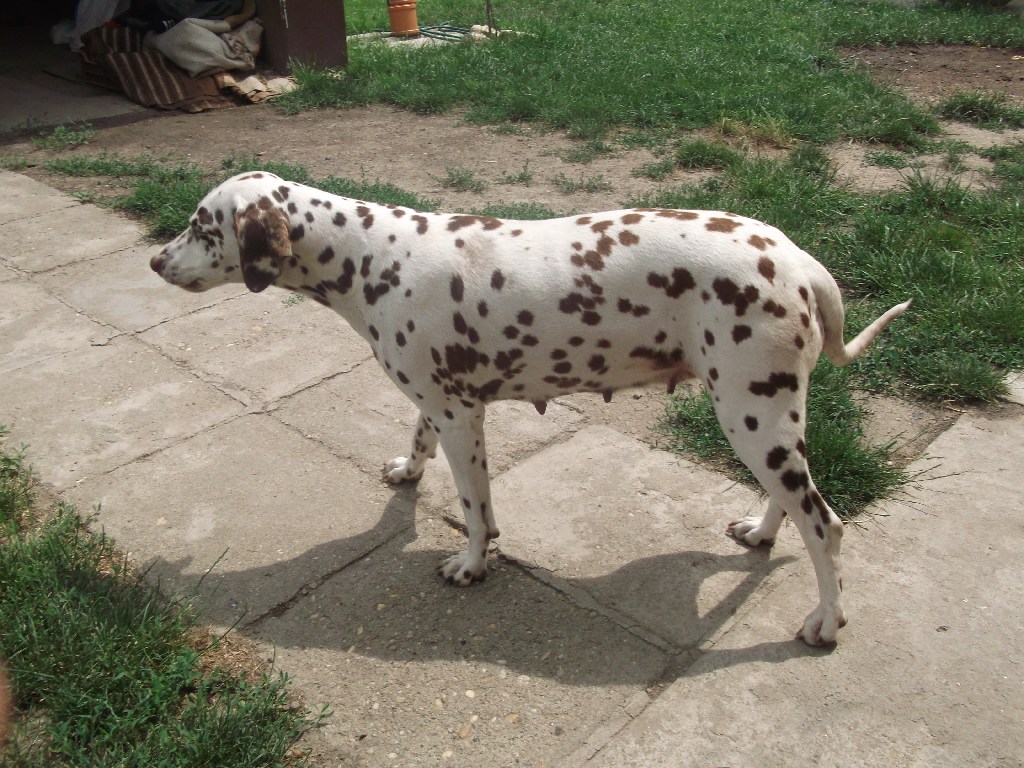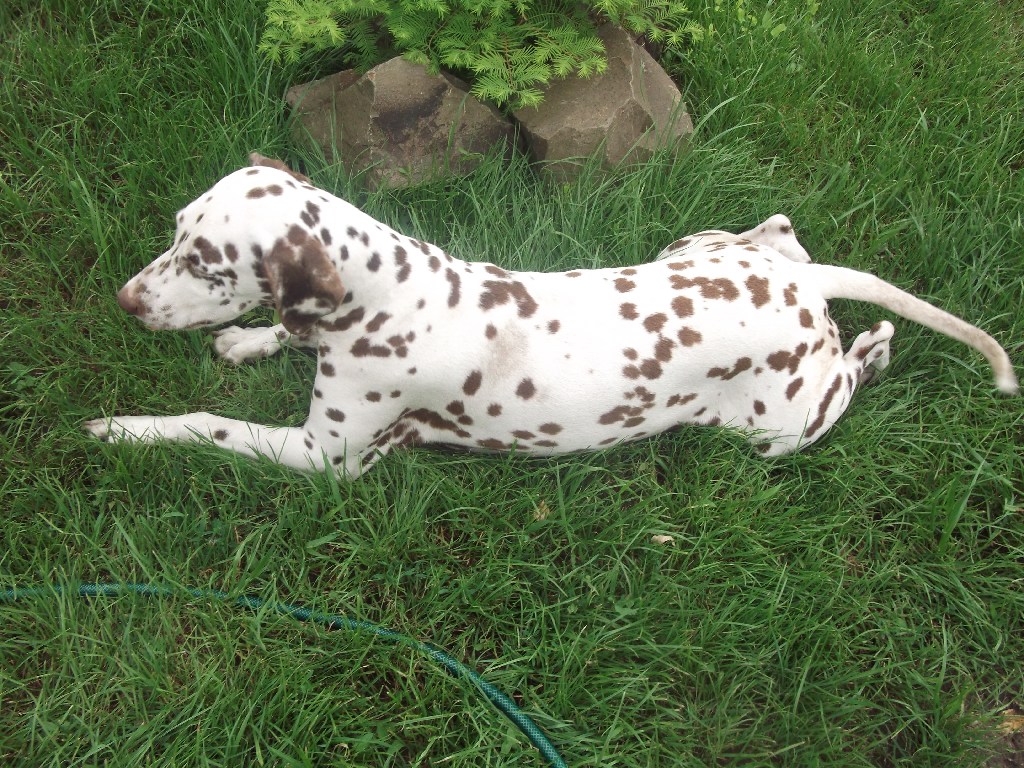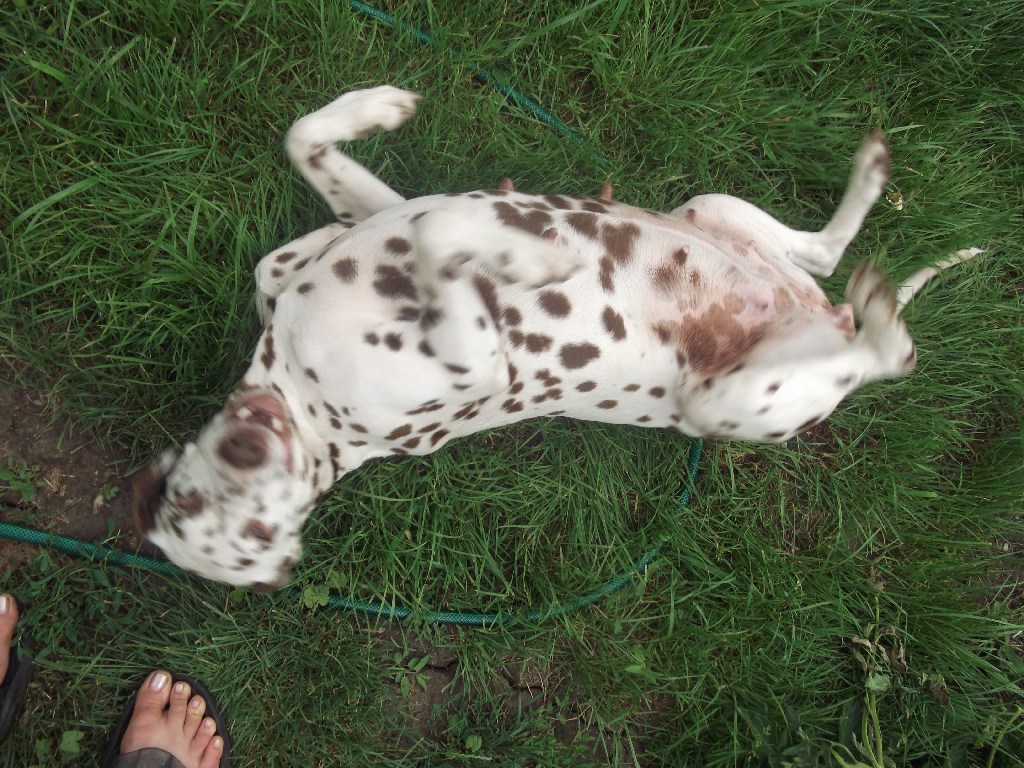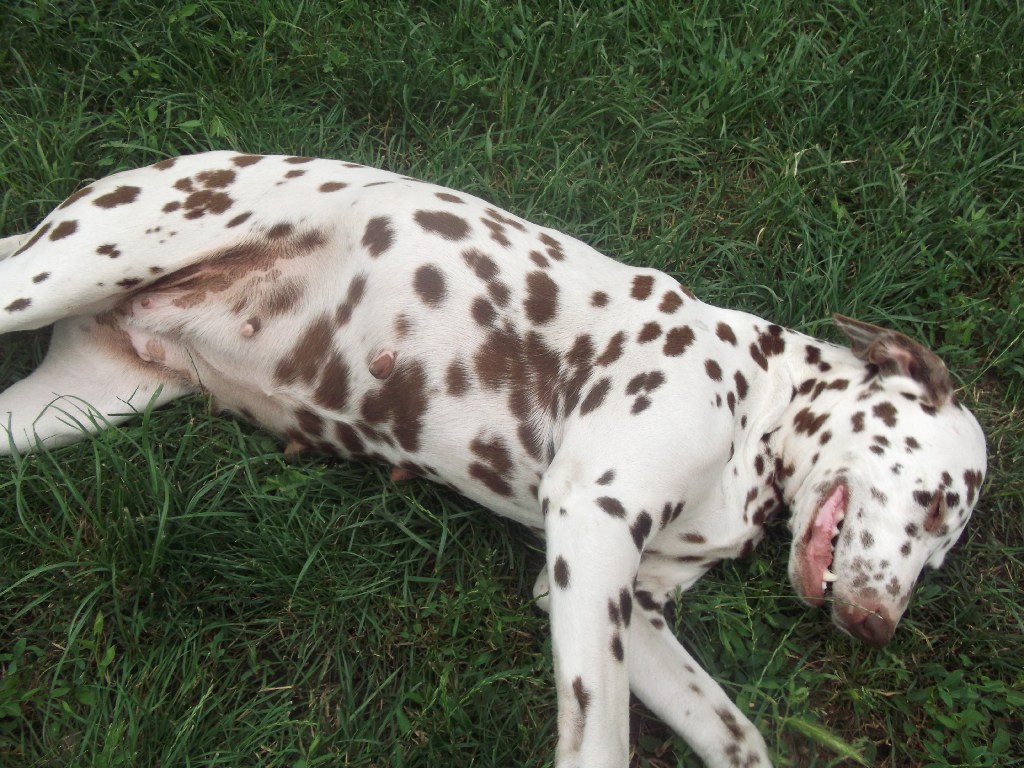 2013.06.15.:
Dolly 4 weeks after the mating
Hope she will get puppoies in the middle of July!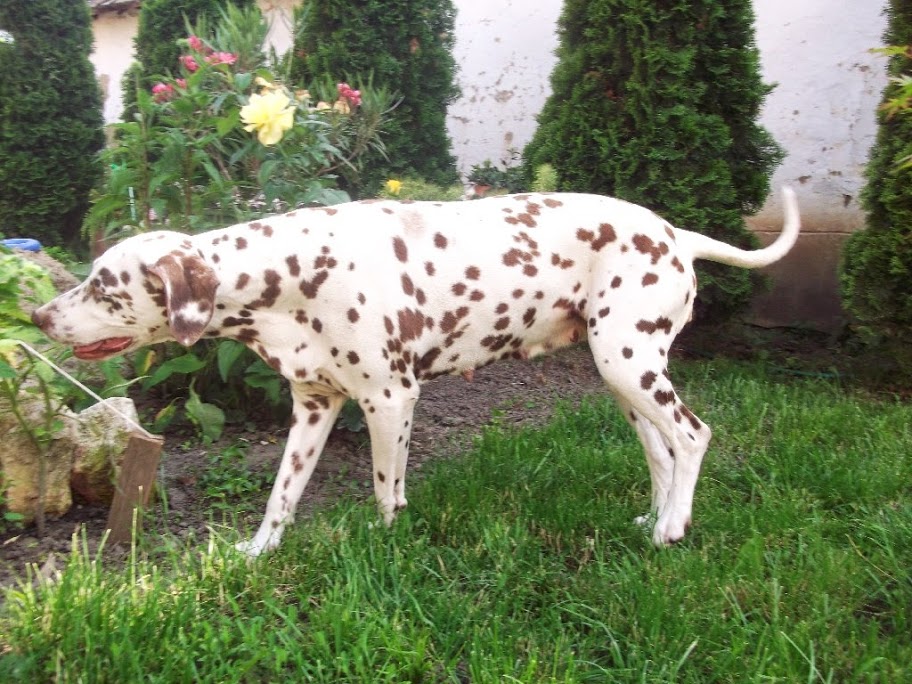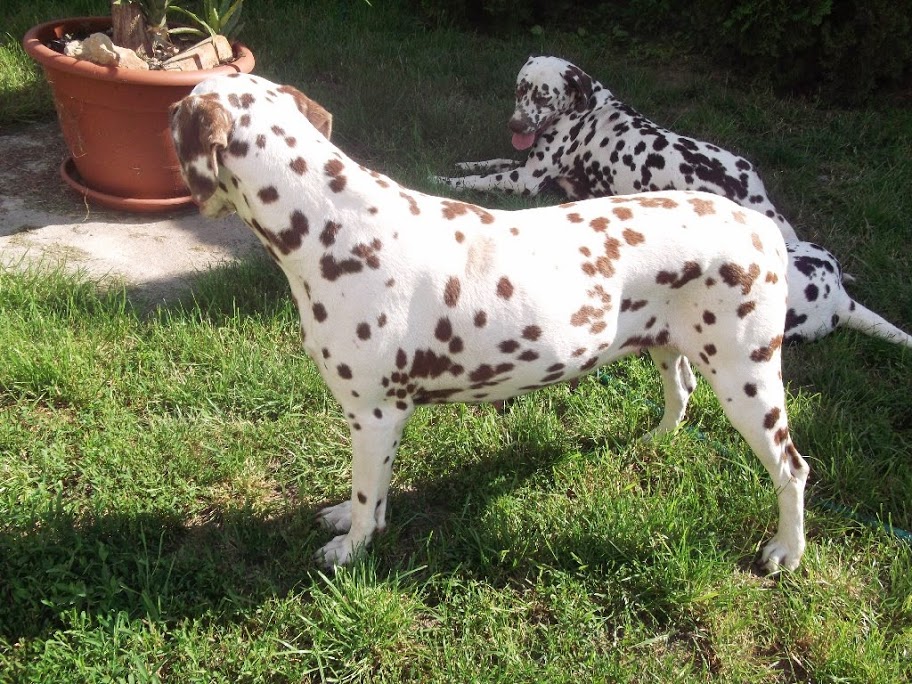 2013.06.15.
Nwe pics of our dogs at home.
Please click to the picture to see more photos in the picasa album!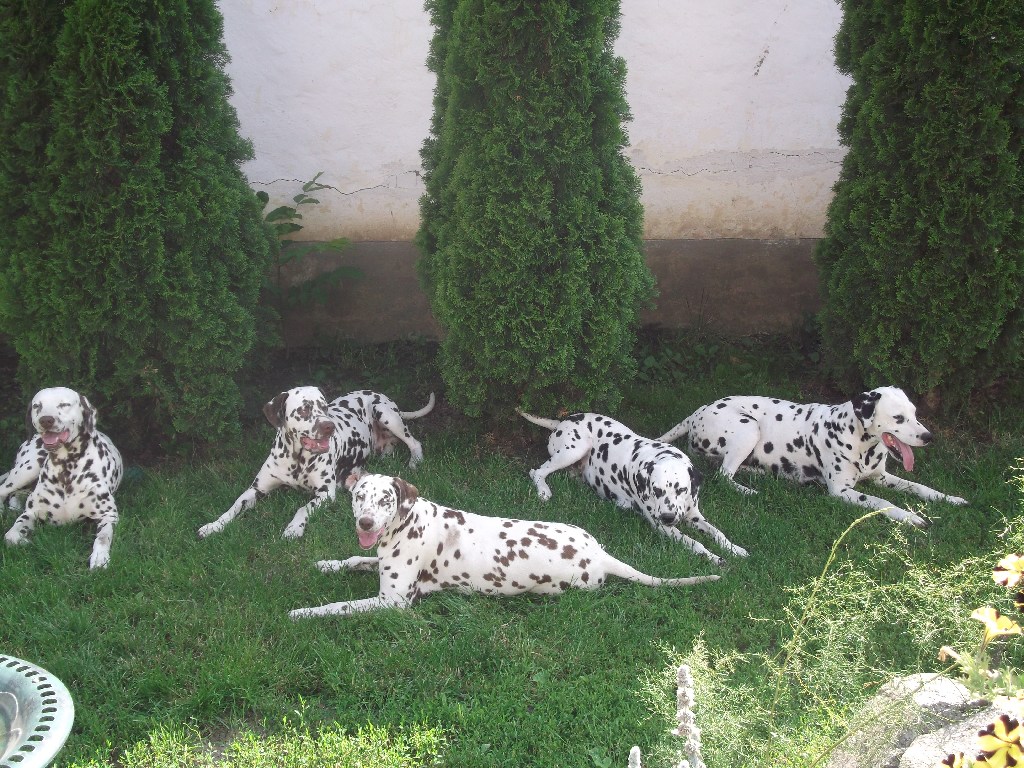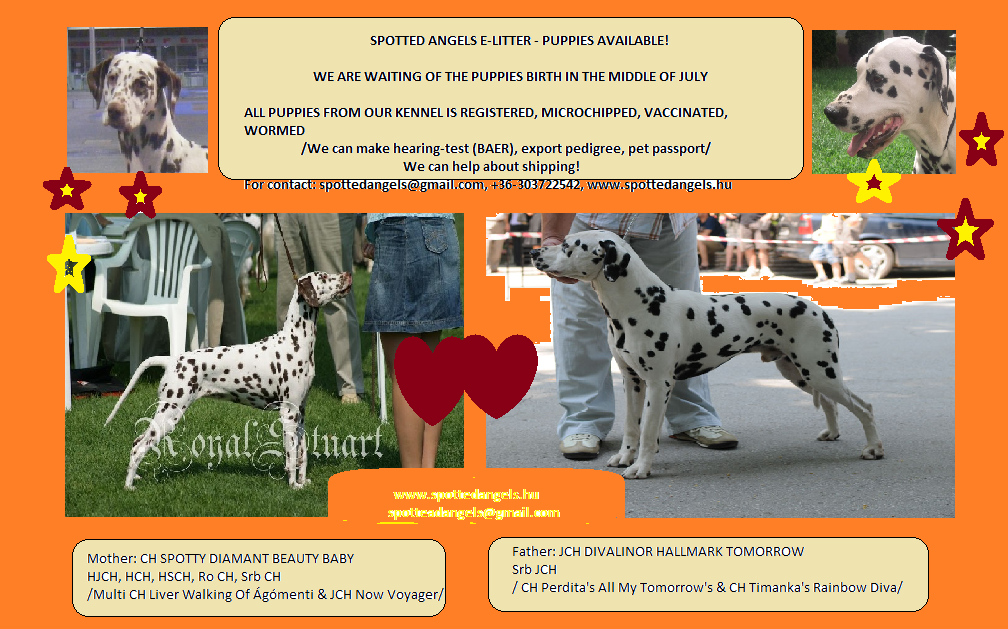 20.05.2013.:
We are planning our next, "E"-litter in the middle of summer, 2013!
Dolly has mated with Gavin and waiting for the puppies-born in the middle of July!
WE are waiting both black and liver spotted puppies too!
Puppies available, please contact us!
We are breeding dalmatiand of the rules of the FCI and Hungarian Kennel Club. Puppies fromour kennel can be leaves to their new homes at the age of 8 weeks with pedigree, microchipped, health-checked, devormes, vaccinated, puppy-pack and with a lot of advice!
If the new owner want, we can make hearing test (Baer-test), pet passport and export pedigree.
Igény esetén nemzetközileg elismert hallásvizsgálat (BAER-teszt), állatútlevél, export pedigree kérhetõ!
We sell puppies only to warm, loving and caring new homes!
For more information please contact us!
+36/30 372-25-42
spottedangels@gmail.com
rokamonika@freemail.hu
Facebook
Father:
Divalinor Hallmark Tomorrow "Gavin"
(Perdita's All My Tomorrows & Timanka's Rainbow Diva)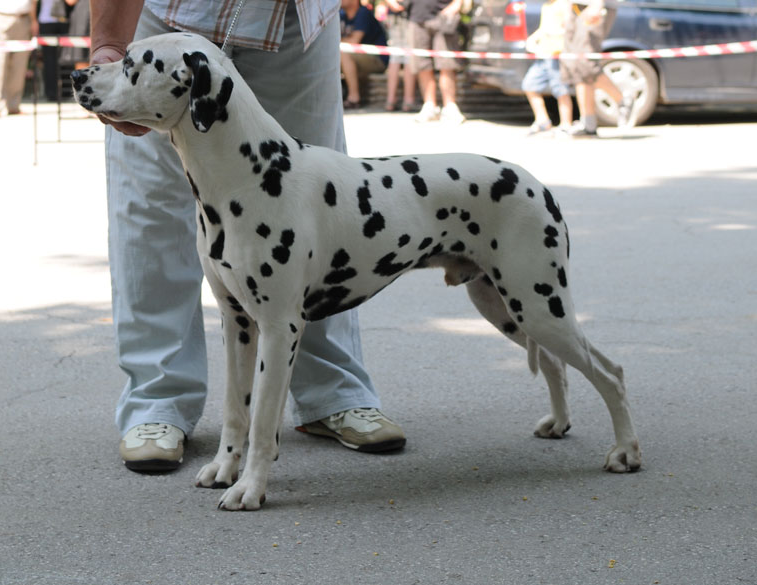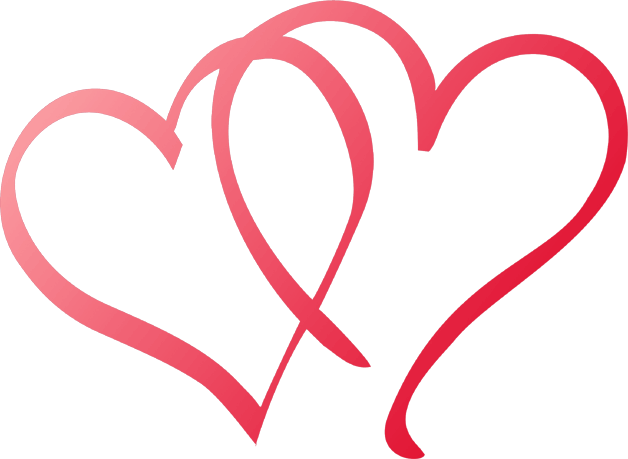 Mother:

CH Spotty Diamant Beauty Baby "Dolly"
(Liver Walking Of Ágómenti & Now Voyager)